Latest SCOTUS property rights case, Vegas is back, and creative ways to stand out from the crowd
The Supreme Court handed down a decision Tuesday morning that's gotten considerably less attention than this term's blockbuster battles over same-sex marriage and voting rights. But Koontz v. St. Johns River Water Management District will likely prove a historic property-rights ruling, with far-reaching implications for the leverage local land-use agencies may use to extract concessions from property owners and developers for the common and environmental good.
'Don't bet against the house' as the saying in Vegas goes. That holds true for Vegas real estate too apparently. High-paying investors have helped Las Vegas' real estate prices to bloom in a place that once ranked as the country's foreclosure capital.
You expect your real estate agent to be knowledgeable, friendly and possess business expertise.  Do you also want to go hang gliding with them? It's certainly one way to distinguish yourself among many real estate agents.  Some agents exercise with their clients, some go turkey hunting, play beer pong or take their customers to Costco to stock up on home supplies. "You see each other as real people, not as 'you work for me,' "  . . . "And I don't see you as dollar signs."
With tongue in cheek, NPR shares some tips on sounding like an expert at a wine tasting.
Worst charities, packing a suit, and a royal baby bump (to the economy)
It's time for summer charity walks, runs, bike races, you name it. But not all charities are as equal. Sadly some are little more than slush funds for their managers. The Tampa Bay Times recently took a look at the problems with the business and came up with the list of the 50 worst charities. If you recognize any of these names you might want to reconsider your donation.
Boston demonstrated the Economics 101 concept of "supply and demand" with a recent $560,000 sale of a tandem parking spot. Does the parking spot come with a mechanic and valet, we wonder?
Packing a suit for a business trip can be a challenge. I generally spend my first night on a trip behind an ironing board making sure I'm presentable for the rest of a trip. Business Insider has a video on how to pack a suit correctly (though I wish the closeups weren't so extreme). Other people suggest rolling it all like a burrito and I've heard the best thing is to just wear your suit on the plane. Do you guys have any tricks?
The Seattle Public Library recently broke the world record for a domino chain made out of old books.
Google Glasses are still the greatest invention that I've never seen. While the wearable screens won't be on the market until next year, people are already beta testing. A big supporter, tech investor, Marc Andreessen, is a fan, saying that at some point we'll feel naked without a pair. Of course he's looking for google glass apps to invest in.
What makes you an adult?  Getting married, buying a house, having kids? Not necessarily for Millennials, says The Wall Street Journal. Millennials say they feel like an adult when they have bought their own health insurance, establishing a career and paying off student loans. Instead, topping their list of adult milestones are more amorphous goals such as "accepting responsibility for yourself" and "making your own decisions" about, say, what car to buy or whether to take a job in a different city.
Royal baby to give almost $400 million bump to British economy
Lost your keys, your pet or your remote? Place a Sticknfind tracking device on your items (before you lose them) and find them with your phone. The Radar Screen displays all your devices that have been tagged within range.You can tap the Sticker on the radar screen and decide if you would like it to Buzz, Flash the Lights or do both. Note: the radar Screen can only be used to approximate the distance of the Stick-N-Find to your phone, but not direction.
In the annals of keepin' it klassy: Spirit Airlines to serve wine in a can.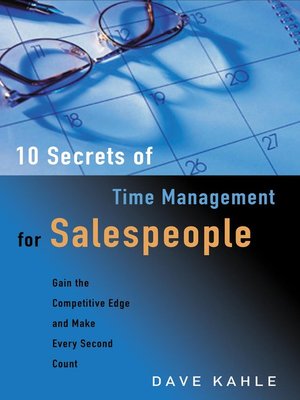 In June, we're calling out eBooks in our collection on Time Management and Organization. You'll find resources to help with getting you and your schedules sorted out, tips on dealing with stress, and finding that elusive work-life balance. Additionally there are titles on organizing your digital life and overcoming procrastination.
Remember, all of these great ebooks are available to members and staff for free. Just be sure you download the software to get started. Be sure to take advantage of this great free member benefit. Questions or having trouble? Give us a call at 800-874-6500.
Attractive Agents: higher commission, but less sales; buying a lighthouse, and blackmarket donuts
According to a professor at Columbus State University, the more attractive the real estate agent, the higher the listing price. In general, the research found that the agents who were rated more attractive had listings with higher prices and larger commissions, which comes from higher sales prices for attractive agents. Good news for the rest of us: less attractive agents actually got more listings and more sales.
Fannie Mae is now asking agents to register info on Homepathforshortsales.com, a new short sale tool for agents.
Ever wanted to live in a lighthouse?  The GSA can make this possible, by auctioning off U.S. Government-owned lighthouses.  You can choose between Massachusetts, Long Island, Connecticut and Maine.
My passwords are scribbled in a notebook at home.  Not very safe, I know.  The New York Times reviews Dashlane, a password memory program.  It not only remembers your password, but logs you in as well. It's a free program, though a few subscription options can add some cost.
Friday, June 7, 2013 is National Donut Day (what you didn't know?!). Would you pay $40 for a black market donut? Some people in New York City are doing just that to get their hands (and mouths) on a 'cronut', a cross between a donut and a croissant made by one small bakery in Soho. The day's supply sells out almost instantly each morning, even though orders are limited to six. Not able to get your fix for the store price of $5 each? You can hire someone via CraigsList to procure your supply. Not only are you going to pay through the nose, the delivery guy will only deliver 5 cronuts. He keeps the sixth as part of his payment.
Feeling stressed out?  Maybe part of the blame is your email. Neck pains? Maybe part of the blame is texting and mobile phone gaming.
How do you market a product that no one has tasted in years? That was one of Coke's challenges as it moved back in to Burma after sanctions were lifted this year. When much of your regional marketing is based on tv ads and social media, how do you market in a country where the electricity isn't even a sure thing? NPR takes a look how Coke dug into its archives to try to figure out its marketing challenge.
Field Guides are one-stop resource packages on dozens of subjects of interest to REALTORS®. On each page you'll find links to articles, books, web sites, statistics, and other material on each subject. The list of the most-used field guides from Information Central for the month of May 2013 was released today:
Have an idea for a new field guide? Let us know!
NAR members and Association staff can borrow up to six electronic books, digital audios and/or videos at no cost, through the Virtual Library eBooks Collection.
Members can also borrow up to three books for 30 days from the Library Catalog for a nominal fee of $10. Call Information Central at 800.874.6500 for assistance.
The Art of Being Brilliant
by Andy Cope
This short, small, highly illustrated book will fill you to the brim with happiness, positivity, well being and, most importantly, success! Andy Cope and Andy Whittaker are experts in the art of happiness and positive psychology and The Art of Being Brilliant is crammed full of good advice, instructive case studies, inspiring quotes, some funny stuff and important questions to make you think about your work, relationships and life.
Consumption Economics
by J. B. Wood
If you're a tech company, the most dramatic effect of megatrends like cloud computing, managed services, and the rise of consumer technology won't be felt in your company's product line. The true disruption will be to your business model. Future customers won't want to pay you high prices out of big CapEx budgets anymore. They will expect lower cloud prices paid from OpEx budgets only when and if they successfully consume the business value of your products. How your company reacts to this risk shift could either accelerate the commoditization of your products or lead you to a new stage of profitable growth. For the first time, the tools are on the table to truly eliminate barriers of cost and complexity created by the last generation of tech. Consumption Economics is the owner's manual for tech company executives who want to drive their company successfully into the next one.
Dream It. List It. Do It! is the ultimate do-it-yourself guide to self-improvement. Drawing from the true stories and experiences of the 1.5 million registered users of 43things.com, a Webby Award–winning social networking site, Dream It. List It. Do It! works on the proven principle that creating a life list, sharing your progress, and checking things off as done gives a person momentum toward a bigger and bolder life. Whether it's playing the piano, learning how to do a handstand, cooking a perfect paella—or something much more central to one's life, like "Be more spontaneous"—just putting a desired goal on your list is like shouting "Yes, I can!""
I Wish I'd Known That Earlier in My Career
by Jane Horan
Taking a refreshing new approach to workplace politics, the book presents new ways to think about embracing opportunities in order to achieve personal and organization-wide career satisfaction. Rather than encouraging employees to move on and start their own businesses, it instead details how to move up within their current companies by learning to understand power bases and conversation more thoroughly.
Networking for People Who Hate Networking
by Devora Zack
This book shatters stereotypes about people who dislike networking. They're not shy or misanthropic. Rather, they tend to be reflective—they think before they talk. They focus intensely on a few things rather than broadly on a lot of things. And they need time alone to recharge. Because they've been told networking is all about small talk, big numbers and constant contact, they assume it's not for them.
Personality Power
by Shoya Zichy
A recent Conference Board survey found that a staggering 53 percent of workers are dissatisfied with their jobs, but with the unemployment rate stubbornly high, searching for a new position may not be the answer. Based on the author's proprietary personality model used by over 50,000 professionals worldwide, Personality Power shows you how to identify and harness your corestrengths to immediately improve your job satisfaction—and, ultimately, your success.  Personality Power shows you how to leverage your natural talents and find the fulfillment and recognition you deserve.
The Procrastination Cure
by Jeffrey Combs
20 percent of people admit to being procrastinators and an untold number never admit to it at all. Procrastination is an epidemic that can only be eliminated if the underlying causes are uncovered. Yet there's very little understanding of how to let go of procrastination, how to recognize and diffuse the feelings that lead to it, and most importantly, how to develop the ability to both produce and relax without guilt.
To Sell is Human
by Daniel H. Pink
In To Sell is Human, Pink draws on social science to redefine the rules of selling, offering thought-provoking insights on how and why the art of the deal has changed. Pink contends that the line between seller and customer has blurred, and everyone, no matter the occupation, spends most of their time selling something—an idea, an agenda, an item—to somebody.
A fresh perspective on the art of selling, To Sell is Human is essential reading for anyone seeking to improve their ability to successfully move others in their professional or personal life.
NAR members and Association staff can borrow up to three books for 30 days from the Library for a nominal fee of $10.
Members and staff can also borrow up to six electronic books, digital audios and/or videos at no cost, through the Virtual Library eBooks Collection.
Takin' Care of Business
By Brian Buffini & Joe Niego
Buffini & Company, Inc., 2011
In Takin' Care of Business you'll learn the one critical element that determines success or failure for a small business. In addition to strategies and tactics to help you succeed, this book features inspirational stories of ordinary, everyday folks who've turned their business around and are now enjoying the good life.
The Foreclosure of America
By Adam Michaelson
Berkley Publishing Group, 2009
With an insider's knowledge and thorough reporting on the impact on American families and the ripple effects on the economy, Michaelson examines the marketing of a mirage and the bad business decisions that destroyed a company, confronts the ethical questions that have arisen in the wake of the foreclosure crisis, and offers creative proposals to prevent such a meltdown from ever happening again.
Green Building Square Foot Costbook 2013
BNI Publications, Inc., 2013
For each building, the Sweets Green Building Square Foot Costbook 2013 provides a detailed narrative describing the major features of the actual building, the steps taken to minimize the environmental impact both in its construction and its operation and a square-foot cost breakdown of each building component.
All costs are clearly broken out on a cost-per-square-foot basis, along with the primary specifications and full details about the construction team.
Work As If You Own It
By Kirsty Spraggon
Kirsty Spraggon, 2008
Whether you enter the world of commission sales through real estate, the automotive industry, network marketing, mortgage broking, finance planning, insurance or recruitment (just to name a few) you should be working as if you own the business. In this practical 'how to' book you will be guided every step of the way from start up to success.
Kiss Theory Good Bye
By Bob Prosen
Gold Pen Publishing, 2006
Other business books try to tell you how to run your business better, faster and for a greater profit. But only Bob Prosen's new book, Kiss Theory Good Bye gives you the tools and step-by-step directions to make it happen. Kiss Theory Good Bye replaces management theory with proven tools and tactics that get positive results. Direct and straightforward, this playbook provides immediate answers to rapidly increase performance, productivity and profit in your organization. Kiss Theory Good Bye shows you how to quickly and consistently achieve extraordinary results in leadership, sales effectiveness, operational excellence, financial management, and customer loyalty.
Strategy Espresso
By Rich Horwath
Strategic Thinking Institute, 2008
Strategy Espresso packs powerful bursts of business insight into short, practical shots of concepts, tools and frameworks that you can immediately use to successfully grow your business. If you're looking to strategically rev up your business in a hurry, Strategy Espresso is just the jolt you need.
Influencing and Collaborating for Results
Dearborn Publishing, 2005
More and more of today's business solutions require a greater level of coordination across multiple parts of an organization or across more than one organization. Successful results depend on a manager's ability to identify and understand the interdependencies and work effectively across all boundaries. You can't do it alone. You need the help and expertise of a larger network. Leading from the Center: Influencing and Collaborating for Results is a primer for 21st-century management that will help you develop your ability to influence and collaborate to achieve the results you want.
Office Policy manual – 13th Edition
Wisconsin REALTORS® Association, 2013
The new Office Policy Manual is now available! In its 13th edition, both the business and technology sections of the manual have been completely updated. The Office Policy Manual is designed to assist brokers who are drafting or revising a manual for their office. The goal of the manual is to identify areas and topics regarding office policies and the type of language that may be used in developing these policies. As an added bonus, a CD disc offering an electronic version of the manual is included.